The Burman University and PAA Office of Alumni and Advancement would like to invite you to join us for our virtual homecoming celebration. Please see the schedule and our weekend registration form below.
Honour classes: 2016, 2015, 2011, 2010, 2006, 2005, 2001, 2000, 1996, 1995, 1991, 1990, 1986, 1985, 1981, 1980, 1976, 1975, 1971, 1970, 1966, 1965, 1961, 1960, 1956, 1955, 1951, 1950, 1946, and all classes prior to 1945.
VIRTUAL Event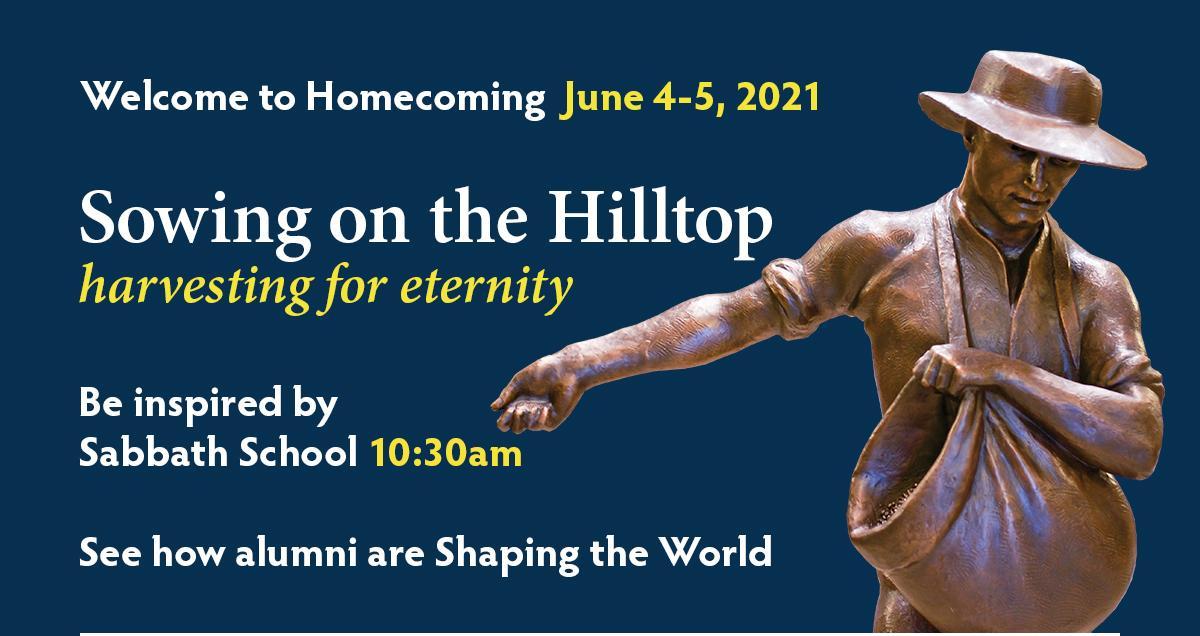 Featured Speaker
Wally Lyder

Lyder, pastor of the Voice of Hope Adventist Church in Lakewood, Washington, is passionate about worship and ministry. He shares the gospel in North America, the Caribbean, and Africa, and also assists small congregations seeking to grow and thrive.
---
Guest Artist
Preston Hawes

Canadian violinist Preston Hawes is hailed by the European Academy of Arts and Sciences as an "electrifying and virtuosic" performer. He has been heard as a soloist in over 35 countries and venues such as Lincoln Center, Kennedy Center, and Windsor Castle. Hawes is associate professor of music and director of orchestral studies at Washington Adventist University in Maryland and artistic director of the New England Symphonic Ensemble.
All times are in MDT
Friday, June 4
7:00 PM - Vespers and Awards:
Recognizing Distinguished Burman Alumni Burman Strides into the future by President Loren Agrey;
Devotional by Stephen Reasor
Sabbath, June 5
9:15 AM - Worship Service:
Wally Lyder, Pastor, Voice of Hope Adventist Church in  Lakewood, Washington; HS Class of 1980

10:30 AM - Sabbath School:"Think Believe Act" Our Alumni Shaping the World;
Enjoy the Music of Preston Hawes, Professor of Music and Director of Orchestral Studies, Washington Adventist University, Maryland; HS Class of 2000

3:00 PM - Burman Presidential and PAA Principal Updates:
Virtual Campus Tour; Q and A session (Zoom meeting - Link to come)

7:00 PM - PAA Vespers and Awards Program:
Recognizing Distinguished PAA Alumni;
Devotional by Dallas Weis, Principal of PAA
Schedule is subject to change. Check back for updated information.
Weekend Registration Form
---
For more information please contact the Alumni Office.
403.782.3381 x4161