Alumni Profile
Azalea Lehndorff
Bachelor of Science in Biology (with English and Chemistry minors)
2010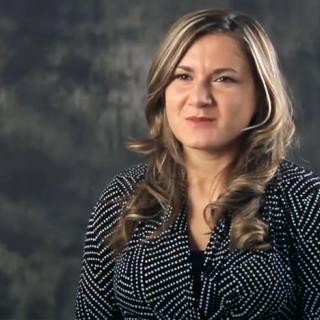 There are three important aspects of my experience at CUC (now Burman) that I want to highlight. One of the key moments in my learning can be distilled down to one session in which one of the professors invited students from Univ. of Alberta to come to our campus and discuss the origins of life on earth with us. That discussion challenged my thinking and provided me with a platform from which to  to evaluate my beliefs through the lens of critical thought. Today, I still consider that one of the most important turning points in my life. 
Secondly, while on campus, I had the opportunity to be part of the community. When in a small community, one does not have to look far for mentors and individuals who you can work together with to make improvements. Two examples of this are the trail run that we started with Bill Nielsen who was a community running legend who gave countless volunteer hours building and maintaining Lacombe's trails. The second was the work that I became involved in contributing to the global community. While a student I learned about the need for education in Afghanistan, especially for girls, and luckily I did not have to look far for an organization to work with—as A Better World provided an incredible leadership opportunity by which I was able to immediately launch this meaningful work, even as a student. The campus at Burman, including the faculty in the biology program and the members of the College Heights Church, have all been supportive and it has been exactly the right place to launch new ideas. 
Burman's tagline is Think. Believe. Act. Part of learning on an Adventist campus is having the opportunity to think critically, to mature in your beliefs, and to act in a way that contributes to the local and global community.