Welcome Alumni & Friends
The Office of Alumni and Advancement is here to ensure that you remain connected to your campus community even while you're away. We are here to keep you up-to-date on recent and upcoming events, let you know about new and ongoing campus projects being undertaken by alumni and friends, and share stories about fellow alumni who are making a difference in their communities today.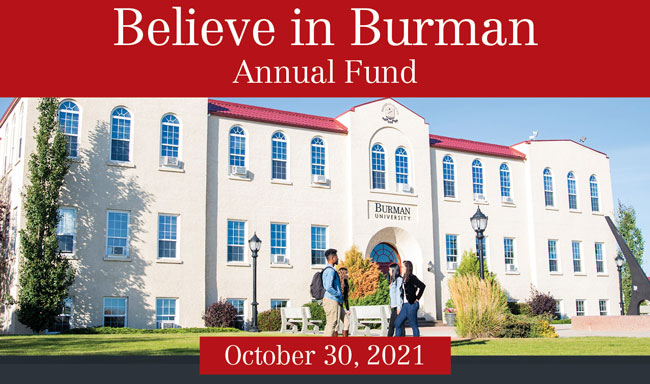 To find out more about our Believe In Burman Annual Fund click here!