At a Glance
Start
January 2024, September 2024
Program Delivery
In person
Gain essential skills in management, finance, and operations to excel in competitive business world.
In our comprehensive 1-year Certificate program, you'll delve into strategic planning, financial analysis, and leadership techniques, equipping you with the expertise to drive business growth.

This program can be used as a step toward earning higher credentials:
- Diploma in Business Management
- Bachelor Degree in Business Management Track (4-year)
What you gain from this program
Enhance your managerial proficiency
Master effective communication
Develop problem-solving skills
Hone project management abilities
Excel in the modern workplace
Testimonial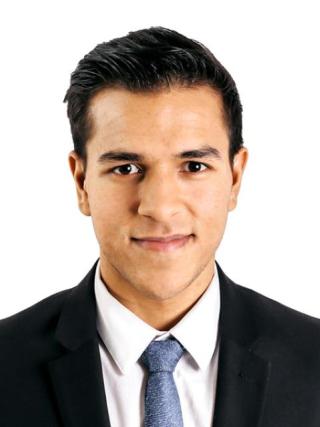 When I attended the business program at Burman University I was able to learn a diversified skill set within management, finance, and HR; knowledge that I could carry into my career.
Admission Requirements
Students must meet the following criteria
ENGL 30-1 (60% minimum) or equivalent;
MATH 30-1 (60% minimum) or equivalent;
Three approved courses at the 30 level of which ONE may be an approved option.
Read More
Read Less
Tuition and Fees
Fees & Health Plan
$1,241**
* Cost is calculated based on a standard 30-credit program load and may vary depending on the number of credits taken. Cost per credit is $266 CAD and is subject to change.
** Subject to change based on the cost of living or CPI increase
*** Does not include books
Frequently Asked Questions
Is this program open to international students?
Yes, it is open to international students. However, please note that international students are required to pay an international fee of C$8,000 per year, whether they are already in Canada or coming from abroad.
As an international student, can I obtain a study permit for this program?
Yes, this program and our university meet all the necessary requirements for obtaining a study permit.
As an international student currently located in Canada, am I eligible to enrol in the Business Administration program and obtain a certificate?
Yes, international students can take the Business Administration certificate. However, please be aware that you will need to apply for a study permit.
Are certificate programs eligible for the Post-Graduation Work Permit (PGWP) in Canada?
Yes, according to information on the government website, you are eligible for a PGWP if you have completed an academic, vocational, or professional training program at an eligible institution in Canada that is at least 8 months in duration and leads to a degree, diploma, or certificate. You can find more information about this here: https://www.canada.ca/en/immigration-refugees-citizenship/corporate/pub…
Can I transfer from a certificate program to a bachelor's program?
Are Business Certificate and Diploma Programs eligible for scholarships?
No, Business Certificate and Diploma Programs are not eligible for scholarships or any discounts due to the reduced tuition rate.
If you have more questions
Simply fill out the form below and one of our Advisors will provide any extra information you need and help you with your concerns about this program.
Contact our Enrolment Advisor
Don't wait - enrol now and take the first step towards a fulfilling career!
403.786.2551
info@burmanu.ca