Faculty & Staff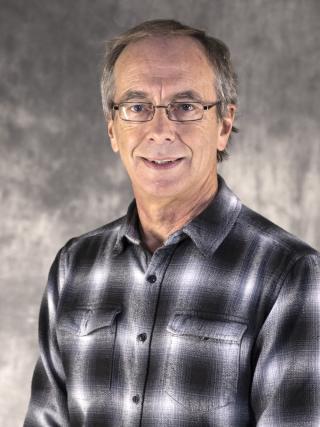 Education
PhD, University of Oklahoma
Biography
After teaching piano and various courses at the post-secondary level for over thirty years Dale Wheeler is now enjoying life as an independent musician. Living in Red Deer, Alberta he teaches part-time at Burman University and maintains a small private studio. He is also a senior examiner, clinician, and consultant for The Royal Conservatory of Music and RCM Publishing. He holds the doctorate in piano performance and pedagogy from the University of Oklahoma where his dissertation focused on the Roman-period works of Franz Liszt. He also holds degrees and diplomas from the University of Saskatchewan and Trinity College of Music, London. 
Dr. Wheeler has appeared as a recitalist, accompanist, adjudicator, and lecturer from coast to coast in Canada and throughout the U.S. He has presented at major conferences throughout North America and Europe, the most recent being the International Society for Music Education in Baku, Azerbaijan. His performing interests range from the core classics to out-of-the-way and new repertoire. He presented an all-Liszt recital for the Liszt Bicentenary and more recently performed several of the Bach multiple keyboard concerti along collaborating in premiere a work for three pianos. Another program included works that focused on birds – Liszt, Messiaen, Ravel, Balakirev, Rameau, Beach, and Bernstein. 
Dr. Wheeler particularly enjoys working with teachers young and old who are developing their own playing and pedagogical skills. For a number of years Dale was a regular columnist for Clavier magazine and has had articles published in the CFMTA Journal, American Music Teacher, and The Journal of the American Liszt Society. He has recently served as president of both the Red Deer Symphony Orchestra and the Alberta Piano Teachers Association. In 2012 Dr. Wheeler received the Mayor's Recognition Award for his contribution to the fine and performing arts. When not making music his interests include water and snow skiing, classic cars, touring on his Harley motorcycle, and collecting vintage piano recordings. He and his wife have twin college-age sons.