Faculty & Staff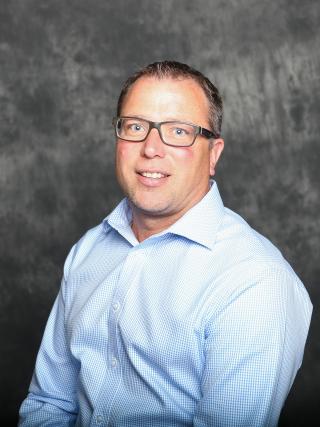 Kevin Kiers
Assistant Professor of Education
(403) 782-3381 x 4180
Office location: McKibbin Centre
kevinkiers@burmanu.ca
Education
PhD Candidate, University of Alberta, (current)
MScEd Outdoor Teacher Education, Southern Adventist University, 2015
BA Social Science/Natural Science, Southern Adventist University, 1996
Areas of Expertise
K-12 Teacher
Expeditionary Learning Model
Outdoor Education/Outdoor Leadership
Youth Ministries/Camp Ministries
Biography
Kevin Kiers is an assistant professor in the School of Education. Prior to this, he chaired the Outdoor Leadership Department for three years at Burman University. He served the Seventh-day Adventist Church as Youth Ministries Director for 10 years and as a multi-grade and junior high teacher for 12 years in Manitoba, Saskatchewan, and Alberta. He began and led the Alberta Conference Outdoor School for 20 years with a focus on curriculum-based outdoor learning for grade 5 and 6 students. As well, with over 300 back-country trip leads, he has placed a great deal of focus on leadership development through outdoor education programs. 

Now, as an instructor in the School of Education, Kevin continues to promote leadership development with a fundamental understanding that experiences are key to learning. John Dewey (1938) suggests that, ". . . in order to accomplish its ends, both for the individual learner and for society, [learning] must be based upon experiences - which is always the actual life-experience of some individual" (p. 89). He is clear: experiences should be integral to the education process. 
Kevin is also a full-time Ph.D. student at the University of Alberta, through the School of Education. The topic of his research is: School-based outdoor learning in Alberta: Examining K-9 teachers' success through mixed methods research. His research aims to examine factors that contribute to successful outdoor learning experiences among teachers. Methodologically, an explanatory sequential mixed methods research design was used which involves collecting quantitative data first and then explains the quantitative results with in-depth qualitative data. In the first quantitative phase of the study, an online questionnaire was used to collect data from K-9 teachers in Alberta (N=140). The second qualitative phase used semi-structured interviews to help explain, in more depth, the experiences of teachers with outdoor learning (N=6). Through this research, he established the 7 Elements of Successful Outdoor Learning. He aims to promote successful outdoor learning experiences among educators and outdoor professionals. 
Additionally, Kevin is a founding member of the Burman Ministry Centre and serves as an Executive Director. The aim is to establish a Seventh-day Adventist Church in Canada Centre to support research, student learning, innovative evangelistic strategies, and action-based ministry resources. This is being done through a ministry internship program, research initiatives, youth and young adult ministry supports, developing digital resources for church ministries, and more. 
 
Current Research or Professional Activities
Dewey, John. (1938). Experience and education. New York: The Macmillan Co.