FTPD - August 31, 2022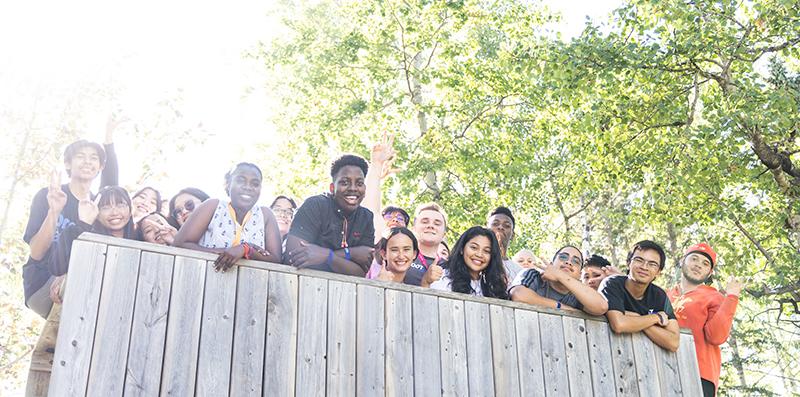 Students celebrating successfully tackling an obstacle course during a team building exercise at CUE Quest.
New Academic Year
Welcome to the 2022-2023 academic year. Hopefully your summer has been productive but also a time for recharging and relaxation. We are looking forward to this year as it appears to be the first normal year after two years that the pandemic has created stresses and strains all across campus. There may be challenges around but we will do our best to control it as we effectively did last year when the students returned to campus. Please join me in praying that this coming year will be one that fulfilling and meaningful for all students, faculty and staff.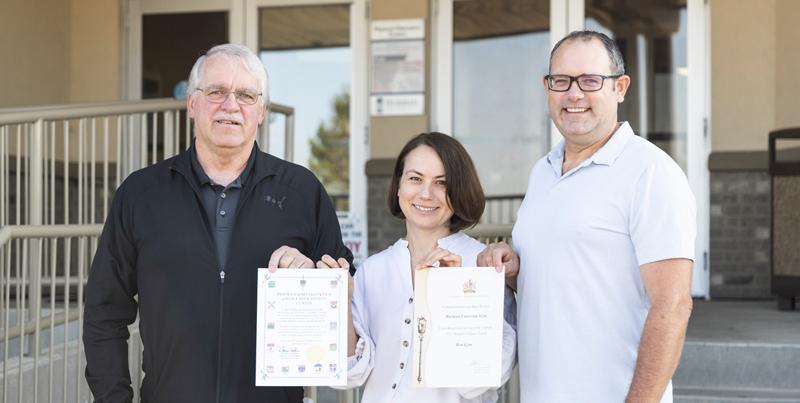 L-R: Ron Schafer, PE Centre Director; Olga Sadovoy, PE Centre Administrative Assistant; and Craig Gerst, Aquatic Director.
PE Centre Award
Here is a shout-out to the Burman PE Fitness Centre. This week we received from our local Member of Parliament (MP), Mr. Blaine Calkins,  a certificate recognizing the Gwen Bader Fitness Centre as recipient of the 2022 Best of Lacombe Readers Choice Award. Next time you drop by the fitness centre, please extend your congratulations and appreciation for a job well done as they interact with our local community on a daily basis and serve our campus and community so well.
New Special Assistant for Equity, Diversity & Inclusion
Dr. Eduardo Sola has accepted the invitation to serve as Special Assistant to the President for EDI. He replaces Dr. Kevin Burrell who served in this capacity for the last four years. We thank Dr. Burrell for his service as well as welcome Dr. Sola to this important role.
Please "save the date" on September 29 for a special ceremony with our indigenous neighbours as we raise the Treaty 6 flag on campus. This is an initiative that the EDI committee has been working on and eager to ensure the indigenous students and neighbours feel most welcome on our campus. This will be the day before the National Day of Truth and Reconciliation, which the campus will observe as a holiday.